Return
PACK 3 CELLARS: Visit three wineries in the price of 2 !!!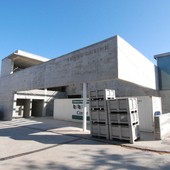 ref:7266
1-25

Location
Lleida - Finca Castell del Remei
Prices
from 20,0€
Print gift
3 cellars - three ways of seeing wine - three philosophies and only two for the price!
THE PROPOSAL INCLUDES:
- Visit the Castell del Remei (
+ info
)
- Visit Thomas Cusin (
+ info
)
- Visit a winery Cérvoles (
+ info
)
Tast two vins each celler.
Duration: 1 hour, about every winery
Catalan, Spanish and English.
Castell del Remei is an agricultural colony, currently retains full activity in the cellar of fine wines of international renown.
A part of the cellar there is also the building of the castle, the sanctuary of the Virgen del Remedio, the traditional Catalan restaurant with local produce and other buildings within a natural environment perfectly integrated into the territory .
Thomas Cusin
has worked from the beginning with a very open to the world, managing to introduce its wines in more than thirty countries. Ratings and reviews issued by the critics are of great consistency over the years, enjoying the wines of high recognition for their differentiation, personality, subtlety and friendliness, showing a character that reflects the landscape and the land where vineyards are cultivated.
The winery Cérvoles cellar boasts high technology and was designed as fully taking into account the size of the various plots, so that in each tank fermented grape variety and a specific plot. It should be noted the particular vintage charging system at the bottom of the tanks, more respectful of the fruit and prevents early skin lacerations.
You may also be interested: