Return
Castle of Vicfred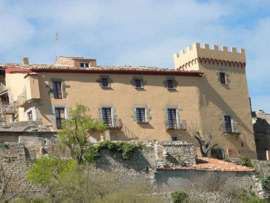 ref:926
The Segarra watchtower
Location:
Lleida - Vicfred
Contact
Print gift

Arrogant defensive fortress, which was later transformed into a distinguished and beautiful mansion, sentinel plan around it.
Castle Vicfred surrounded by homes built in the old wall, is a vantage point overlooking the days sun.
By car: From Guissona and Cervera Vicfred communicated to the LV-3003.
Train Station nearest Cervera (19 km).
By bus: Regular Line up Guissona (6 km).