Return
Already have here ... the new beer Ponent, the Ponent Starlight to "La Botiga" for MontsonÃs!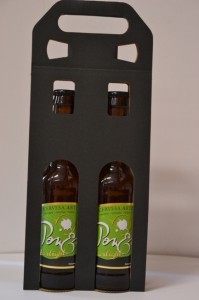 The third craft beer that comes is very balanced between body and bitterness.
The new craft beer is top-fermented (ALE) type Indian Pale Ale (IPA).
On the nose hints of hops from bringing a touch of fresh herb. Aspect receive clear and clean on the palate with a full-bodied beer due to its high density, falls short of the quota of bitterness in order to receive a good balance between body and bitterness. We can also notice due fruity fermentation.