Return
MONTSONÍS CASTLE: Gourmet Route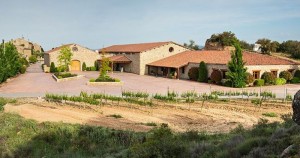 ref:6191
8-26


Prices
from 60,0€

Print gift
A whole day full of experiences to enjoy the most of a day surrounded by nature and tranquility.
A great choice to spend a full day where you will enjoy the charms of the area with the best company.
* We start the day with a guided tour in English of the area wineries and tasting a few wines.
Built in 1024 by order of the Count of Urgell, Armengol II. It was for centuries at the hands of various lineages until reach, always from fathers to sons, Carles Montoliu -Baron of Albi-, thirtieth Lord of Montsonís and current owner of the castle.
The majestic building include: the magnificent façade, dominated by the tower of homage, the private chapel, the kitchen benches banks, the bakery, the prison, the cellar, the room reserved for pilgrims, the weapons room, the shields room and other rooms displaying tapestries and memories of other times.
* Next, wine and local products tasting in "La Botiga Montsonís" .
Tasting of local products: salami, sausage, olive sauce, oil and cheese accompanied by three "D.O. Costers del Segre" wines degustation.
* Lunch in a typical restaurant to taste the dishes of traditional Catalan cuisine.
* Afterwards, visit to the caves and sanctuary of Salgar.
Former Carmelite convent until the secularization in 1835. Highlights the church, a Renaissance cloister and a large stone building. The site is protected by a stone wall with a gateway. The ensemble is under beautiful rock shelter and close to the Segre river, a unique combination.
* Finally, we will visit a nougats factory and Chocolate Museum.
The nougats are sweets made with egg, honey and almonds.
After the visit we will finish the activity.
Includes:
Guide and Diner
The package includes:
- Guided tour in English of the area wineries while tasting some wines.
- Guided english tour in Montsonís Castle.
- Tasting and degustation at "La Botiga de Montsonís".
- Free access to the caves and sanctuary of Salgar.
- Visit to a nougat factory
- Visit to the Chocolate Museum.
PRICE: 59.95€ / person
Check price for groups of less than 8 people!
You may also be interested: