Return
Castles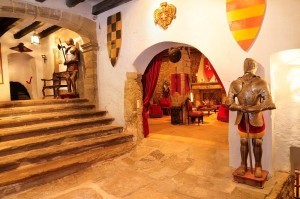 ref:976
30-50


Location
Lleida Noguera - Montsonís
Prices
from 28,0€

Print gift
Route "Castles of Lleida: a journey to the past"
The border castles, the tenth, eleventh and twelfth were a genuine defensive network in the region. This area of ​​Lleida who buy most of the regions of the Segarra and Urgell Walnut determines a thematic tour coincides fully with boundary lines drawn and, even today, a monumental and historic landscape more characteristic of 30 castles, so much so that this land is popularly known as "La Castilla de Catalonia." Route "Castles of Lleida: A Journey to the Past" for a day to enjoy the sensations they offer very different castles tour of the outbuildings us back to the past and into the history of their stones, which is the end of our own history. With the classics, to complete the day, we can provide lunch at a restaurant in the area and / or combine different activities depending on the season of the year, the number of persons ... who directed the Public: Suitable for all ages.
Includes:
Guide and Lunch
The castles have the same name as the populations where they are located. All have good access and parking space for coaches, cars, .... Please note the indications in each case, as there are areas of good access to more castles than others.
You may also be interested: