Return
Starry weekend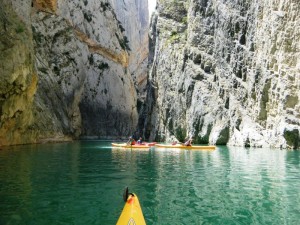 ref:7711
2-2



Prices
from 117,0€

Print gift
Exclusive opportunity to discover Montsec and Montrebei in all their splendor!
Weekend to enjoy the territory:
- 1 night stay in Hotel in the Àger area, with MP service (dinner, bed and breakfast)
- Evening visit to the Universe Observation Center
- Excursion to the Montrebei gorge by kayak
Includes:
Accommodation, Breakfast and Diner
Excursion to Montrebei by canoe
In the Montsec mountain range, in the pre-Pyrenees of Lleida, acting as a natural border between Catalonia and Aragon, the Noguera Ribagorçana has created over time one of the most privileged and wild landscapes in the country: The Montrebei Gorge. the only gorge in Catalonia that still remains virgin, without any road, railway ... only a path dug into the rock that allows you to walk on it. Now, this time we will know the gorge from the water! With the canoe and the oar in hand we will enter the calm waters that separate the Montsec d'Ares (Catalonia) from the Montsec d'Estall (Aragon).
Visit to the Montsec Astronomical Park
The Montsec Astronomical Park (PAM) is located in the Montsec mountain range, straddling the counties of La Noguera and Pallars Jussà in the province of Lleida. The Universe Observation Center (COU)
is a large multi-space and brings the visitor closer to the world of science and the discovery of the Montsec environment.
The center has the planetarium, which offers the projection of the Eye of Montsec, a digital installation equipped with a 3D projection system in a complete dome in which, in addition, you can see the sky live. In the Parc dels Telescopis, an outdoor space dedicated to the observation of the sky, there are three buildings with astronomical domes with two catadioptric telescopes, a refractor, one for observing the Sun, and a set of portable telescopes.
Entrance to the establishment includes a visit to the permanent exhibition, the projection of the planetarium and observation in the telescope park.
You may also be interested: