Return
Friday February 28 - Theatrical visit and accommodation with breakfast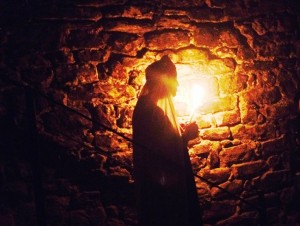 ref:7686
2-24



Location
Lleida Noguera - Montsonís
Prices
from 52,8€

Stay one night and dramatized visit Castle Montsonís.
Friday, 28 February at 20pm dramatized visit. Castle Montsonís.
With accommodation for one night in a double room and breakfast Montsonís Medieval.
Possibility of tasting dinner "la Botiga": 28 € / pers.
Dramatized visit Castle Montsonís
Different characters dressed as the twelfth century explain the various facets of life in the castle, combining the visit with the use of torches and other lighting systems • Lighting and through a wire winding around the time that they lived in the land border at the time of the conquest, the struggles between Arabs and Christians.

Visitors are not only spectators but from the beginning of the theatrical tour because they feel involved and participate in it.

A new feature that brings this visit and one of the reasons to do it at night is to show visitors how castles were communicating through a signaling system in which fire was the protagonist. Visitors during a visit to the tower of tribute have the opportunity to receive and interpret the news that arrive codified through fire signals and thus finding out the danger to ...

The signal system in the Middle Ages was important and was developed so that in a single night could bring a message from the Cap de Creus to the Strait of Gibraltar.
Includes:
Guide, Accommodation and Breakfast
Visit Length: 1h 30 '- 2 hours. Audience it is directed:
Adults and children
You may also be interested: