Return
A must in the area. Know Penelles and its murals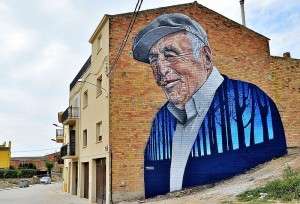 ref:7685
30-60

Prices
from 24,0€

Discovering Medieval Art and Rural
In a country has become essential to the population of Penelles, with Rural Art Murals and spread through the streets of his term. Do not miss to visit it, you walk at your own pace.
And to complete the day, a guided tour of a castle in the area and Lunch "la Botiga" Montsonís, an ideal place to immerse themselves in the relaxation and serenity of its medieval streets.
It should be booked in advance 973402045/639320117.
The activity includes:
* Free access to the village of Penelles
* Guided visit to a Castle
* Lunch at the "la Botiga" Montsonís
PRICE: 24.00 € / person.
A group from 30 people
Check prices for groups under 30 people.
You may also be interested: