Return
Multientrada Pack: Enjoy the environment!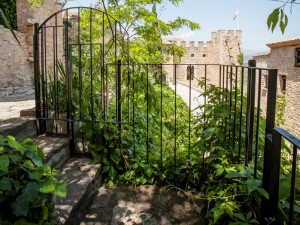 ref:7622
2-20



Type
Trek, Route and Castle guided tour
Location
Lleida Noguera - Montsonís
Prices
from 44,5€

Print gift
Take the opportunity to visit different places only in one weekend!
The proposal includes:
- Stay in a double room in zone 1 night
- Visit to three Castles Route Castles of Lleida: A journey to the past
Price from: 44,50 € / person
The frontier castles during the tenth, eleventh and twelfth represented a true defensive network throughout the region. The area of ​​Lleida, which includes most of the counties of Segarra, Urgell and Noguera, determines a thematic tour coincides fully with boundary lines drawn and, even today, a historic landscape and monumental characteristic more 30 castles. So much so that this land is popularly known as the "Castile of Catalonia".
Route "Castles of Lleida: A Journey to the Past" allows you to enjoy the sensations they offer very different castles. And the tour outbuildings transports us into the past and the history of its stones, which is the end of our own story.
The pack includes a visit to three castles route:
Montsonís Castle (Noguera)
Montclar Castle (Urgell)
Castle Florejacs (Segarra)
Castle Vicfred (Segarra)

The Castle of Sitges (Segarra)
We recommend you consult the possible combinations of schedules.
Prices timetable of visits.
Includes:
Guide, Accommodation and Breakfast
You may also be interested: