Return
Historic Pairing: Craft beer tasting at "La Botiga" and visit to the Castle of Montsonís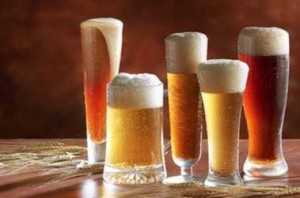 ref:7601
8-20

Type
Course/workshop and Commented tasting
Location
Lleida Noguera - Montsonís
Prices
from 14,0€

Print gift
Discover the beer culture and steeped in history!
The proposal includes:
- Visit the Castle of Montsonís
- Craft beer tasting
The magnificent combination of the Castle of Montsonís and the group of stone houses that surround it retains all the splendor and elegance of times past and takes us back centuries. Castel of Montsonís is a magnificent fortress built on the top of Montsonís quiet little village surrounded by fertile land and wonderful views.
Notably the whole, superb homage tower, the beautiful Gothic window on the main facade of the castle, its large stately premises: living ancestors, dining room of Lords...and its best kept secrets: room with no door, prison, warehouse, secret passage...
La Botiga de Montsonís
emerges from the seductive nostalgia of the medieval streets of this town of Lleida. Stands in the main street of this town, in the street, right next to the medieval castle in a rural unspoiled solitaire...for discovering step by step.
It will carry out the introduction to tasting and beer culture, even knowing:
The history
Beer Styles
Raw materials
Manufacturing Process
...and finally taste the beer!
Check nearby dates scheduled.
Essential advance booking.
They can also book to learn about the people and the environment, at 12h. and 17h, Guided tour of the Castle of Montsonís.
You may also be interested: