Return
REF. 7596 - Aran Valley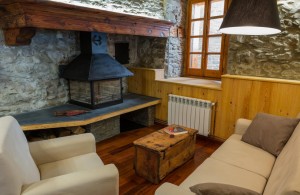 ref:7596
11-11









Location
Lleida Vall d'Aran
Prices
from 28,0€

Enjoy Aran Valley
PRICES (UP TO 11 PEOPLE)
TB weekend (April, May, June, September, October and November): 800 €
Weekend TA (January, February, March, July, August, December): 940 €
Discounts for longer stays. Check!
UPCOMING EVENTS
• Ski station Baqueira - Beret 12 km of the house
• Romanesque route through the area: Betren Church, Church of St. Miquel de Vielha...
• Discovering Aran Park, the natural environment where discovery Aran Valley wildlife
• Nature is an adventure park in the trees located in the town of Les
• Enjoy the hiking trails offered by the area, from the smallest to the largest. Best for everyone
• The Aran Valley offers tours to mountain biking for all levels, from the easiest to the most difficult
• Aigüestortes National Park and Lake of Sant Maurici
• Visit and enjoy Viella, 5 minutes from the house
Equipment:
Pets allowed, Heating, Kitchen, Fireplace, Washing machine, Dishwasher, Home linen, TV and Wifi
Accommodation located in the Aran Valley, just 5 minutes from Viella. Ideal location to enjoy the tranquility of the village and also access the services of Viella very close!
The house has three floors, on the ground floor there is a kitchen (gas stove, oven, microwave, dishwasher...), dining area and living room with fireplace on and a table for up to 16 people. On the first floor there are two bedrooms and a bathroom. And the ground below-deck we have a large room for up to seven beds and a bathroom double. The house is fully equipped and includes all the amenities: heating, fireplace, TV, wifi, linens and towels, washing machine...
Therefore the capacity of the house is from 6 to 11 people
The house offers the option of expanding places occupying an area called "La Suite":
Therefore, occupying two spaces, the house and suite, we can reach a total capacity of 15 people.
You may also be interested: