Return
MINI CIRCUIT ALQUEZAR – BARBASTRO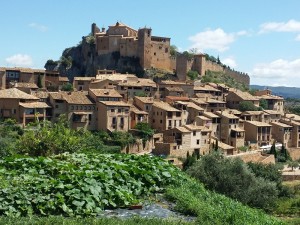 ref:7588
2-30






Prices
from 175,0€

Take advantage and enjoy the opportunity!
The price includes:
• Bus ride with great comfort
• Stay in 3 *** hotel in Barbastro (Mi Casa Hotel or similar)
• Dinner in a restaurant of Alquézar
• Visit and tasting to the wineries Sommos (DO Somontano)
• Travel Assistance Insurance
• Tour guide throughout all the tour
Not included:
Services not mentioned above
Includes:
Guide, Transport, Accommodation, Breakfast, Lunch and Diner
DAY 1: BARBASTRO (Alquézar) Lunch, dinner and accommodation
Departure from the various collection points and finishing in Alquézar; a small picturesque village with an impressive medieval complex. It keeps intact its historic route,
chaired by the Collegiate Church of Santa Maria. Lunch at a restaurant in the town. In the afternoon, departure to Barbastro for accommodation in our hotel, we have time to
to stroll through the town. Dinner and acommodation.
DAY 2: BARBASTRO Breakfast and lunch
Breakfast and departure to make an interesting visit in a winery from the area with DO Somontano, specifically in the Sommos winnery, which have an avant-garde building that surprises the visitor. Lunch and, after, back to our places of origin.
You may also be interested: