Return
Want to be a "tocacampanes"? Come and enjoy a different weekend!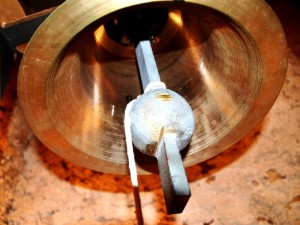 ref:7574
2-10



Type
Guided route and Guided route
Location
Lleida Noguera - La Noguera
Prices
from 63,5€

Revive the job of ringer!
The office of ringer has been lost over time. However, in some towers in our country there are still people who plays the bells with the hands, striving for the art of playing the bells will not fall into oblivion.
Be bold and relive it!!...know the ringing of bells, its function in the past and today...and if you have good skills, perhaps included you will get home the card of "tocacampanes". In addition you will make a visit to the castles of Os de Balaguer and Montsonís. A good day to relive history!
The activity lasts one day and includes:
*
Visit the Castle of Os Balaguer and workshop "tocacampanes"
*
Stay in double room with bath
*
Lunch in a restaurant in the area
Finally, a curiosity: about the job of ringer, now there is a saying that says: "Who now wants to be a ringer, or should be very devotee of misavery or nutty" ;-D
Includes:
Accommodation, Breakfast and Lunch
You may also be interested: