Return
ESCAPE CASTLE ADVENTURE - Castle Montclar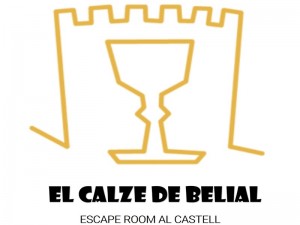 ref:7479
4-8

Location
Lleida Urgell - Montclar d'Urgell
Prices
from 29,0€

We open the doors to offer a new experience, exclusive and unique!
IS A GUIDED TOUR? NO! But you are never alone!
IS A ESCAPE ROOM? NO! It is in a Castle!
IS IT AN RPG? NO! The setting is real!
SCARY? No! But there's intrigue!
GO ON!...Time is running out!
What is it? The solution...from 29th April!
DO you want to discover the best kept secrets of the Order of Montclar? Do not disappoint!
For more information, you can contact us at info@castellsdelleida.com or 973 40 20 45
WHERE THE EXPERIENCE HAPPENS?
The majestic
Castle of Montclar
dominates the village with the same name in the region of Urgell. The castle, built on the remains of an ancient Roman tower, shows an elegant architecture of the Catalan Renaissance, dating back to the sixteenth and seventeenth century and recently restored.
Declared a historic-artistic monument of national character, the castle of Montclar is first documented in the year 981. Arnau Mir de Tost, the Cabrera, the Ribelles and the Pons are among the first lords of Montclar. Later, the owners of the castle were the Despujol and, finally, the De Miguel.
You may also be interested: