Return
OENOLOGY FOR EASTER - Take the opportunity!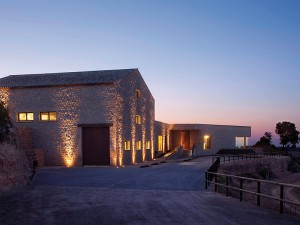 ref:7456
2-25


Location
Lleida Garrigues - L'Albagés
Prices
from 49,5€

Proposal for two days and one night to discover Lleida and know the winery Clos Pons
The proposal includes:
- Stay at NH Lleida 4*
- Traditional breakfast (bread with tomato, sausage, cheese, juices, coffee, water) as a welcome courtesy of Clos Pons.
- Soap Making Workshop
- Guided tour of the winnery
- Basic insurance included
Not included:
- Assistance and cancellation insurance -> 6 € / person
- Stay in 5 * Finca Prats access to the SPA -> charged 35.50€ / person
The workshop, which lasts approximately one hour divided into 20 minutes on theoretical explain the properties of wine in cosmetics and how to use and 40 minutes which teach practical to produce soaps wine to take advantage of these beneficial properties of wine for skin. We provide all the necessary equipment and each visitor can prepare your own soap. This workshop is simple and fun, also suitable for children over 8 years I had very bright results. While the soap solidifies will guided tour of the winery and a tasting of four wines that will last approximately one hour. Finally, customers can
take their home the soap, ready to be used.
Includes:
Accommodation and Breakfast
The winery Clos Pons is a refuge where the love of the land and the cult to the senses rises among vineyards, olive and almond trees. At the heart of Les Garrigues is the cellar, a wood and stone building that integrates with the natural environment and welcomes visitors from all over to live a unique experience.
Crossing the Albagés surrounded by organic vineyards, the winery stands imposing and cozy at the same time, inspired by the concepts of "chateau" French or "Estate" American, integrated production where the grapes becomes wine in the same place where the vineyards grow. The passion and respect for the earth, care and gentleness in every phase of the preparation and the expert hands of the winemaker Martin Magriñà contributed to Clos Pons baggage consolidating wine cellar as a benchmark of quality within DO Costers del Segre and internationally.
Any visit to the winery begins with a breakfast basis of local products accompanied with oil Pons origin of this family business. Finally, taste the wines while watching the barrels maturing wine in one hand, and vineyards stretching across the plain to the other.
The origin and the end of the process will become blurred and the space in the ideal location to unwind and enjoy the spectacle of nature, enjoying a wide range of experiences for the whole family.
You may also be interested: