Return
Visit to the Costers del Sió Winery - An example of a organic viticulture in Costers del Segre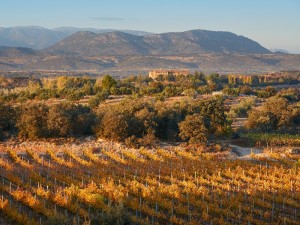 ref:7444
Location
Lleida Urgell - Balaguer
Prices
from 12,0€

Print gift
A journey through the senses
The tour includes:
Welcome
Introduction to the project
Visit to the Celler
Tasting of 4 wines
Visits Saturdays at 11 am.
The activity consists of a short introduction to let us knowas a sustainable project as we produce organic wines. After, a guided tour explaining the process of vinification of our red and white wines, which ends with the guided tasting of 4 wines with tasting of Arbequina oil also produced from our olive trees.
Adapting the content of the visit depending on the degree of knowledge of the visitors.
Possibility to buy at the end of the visit, and take advantage of current discounts and promotions.
We begin to meet us. From the time of your reservation, you have our full attention, and we not only open the doors of the cellar, but also the heart of our project and all the dreams that we have to perform. We'd love to know why you might be visiting and how do you imagine the experience.
When we have broken the ice, we will explain the history of our wines, how we produce grapes, which transformations experience the fruit to become finally in wine, and how to preserve the soul inside the Territory.
Staying in the winery, it will awake feelings for the freshness of the atmosphere, the smell of wood...

Then we will make a tasting travel, opening on the mind a new space to enjoy and perceive details that are part of the experience of tasting. We will share a glass of wine, this magic that is generated when uncork a bottle and surely sparks!
Finally, we will tell ourselves see you soon, because after we met, we will always have the memory of the time we will share and, who knows, maybe we meet again...
You may also be interested: