Return
VENICE CARNIVAL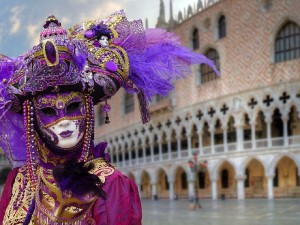 ref:7386
Prices
from 300,0€
Print gift
The Carnival of Venice is unique in the world and its tradition dates back to the eleventh century.
PRICE: 300 € / person
The price includes:
• Flights to go and return
• Stay 3 nights hotel in central Venice bed and breakfast
Not included:
• Assistance and cancellation insurance - 14 € / person
• Services not mentioned before
These prices may change according to availability and possible changes made to date that is not confirmed the reservation.
Dates 2019: 4 days / 3 nights from 16th February to 5th March
Venice is a collection of 120 islands linked by bridges. From Mestre to Venice can be reached using the Liberty Bridge, which leads to Piazzale Roma.
As you might imagine, the city has suffered periodic floods since its inception, and today, the city continues to suffer repeated threats of floods that cause the phenomenon known as Acqua Alta.
In spring and autumn the water level raises, so it is often flooded Piazza San Marco to the extent that the authorities have placed walkways for pedestrians walk.
To start knowing Venice, you can read about their district, its attractions and history.
You may also be interested: