Return
Pairing of wine and cheeses in the Vall de Baldomar winery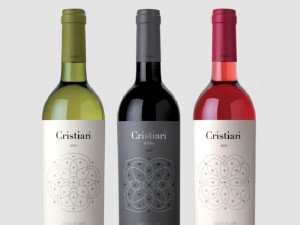 ref:7350
4-10

Location
Lleida Noguera - Baldomar
Prices
from 25,0€

Vall de Baldomar is also a tribute to my roots and the fruit of a deep estimate to the land of my fathers: the town of Baldomar.
The tour includes:
- Visit the celler
- Tasting of four wines paired with cheeses or "coca de recapte"
A small world lies between the calm meandering river Segre and Montsec Mountains amphitheater. The slopes of the foothills, scrub and scrub give way to fields of wheat. Fields, vineyards and olive groves up an image of ancestral balance. Amid the quiet valley, a group of brown houses in Baldomar is like a ship moored in a bay at rest. The arrival in the village, crossing the river by a narrow stone bridge, is a lasting impression.
You may also be interested: