Return
MADEIRA - A floating garden of the Atlantic!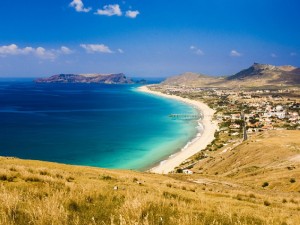 ref:7295
2-10


Prices
from 469,0€
Enjoy 8 days in Madeira
The proposal includes:
- 7 nights stay at the hotel that you want in the chosen regime
- Plane Barcelona - Lisbon - Funchal - Lisboa - Barcelona in Economic Class
- Transfers airport - hotel - airport in regular service
- Fuel and airport taxes (180€)
Supplement Class K - 20 € / trip
Check prices
Includes:
Accommodation and Breakfast
Madeira is not just a beach destination, but much more. With this we mean that there are beaches, but these are not the main attraction. There are white beaches with imported sand in Calheta and Machico; São Vicente and black Prainha Peninsula of São Lourenço. And many other stone beaches where is perfectly possible and desirable to bathe (in Funchal there are several). In addition, there are natural pools in Porto Moniz and Seixal conditioned.
Therefore, there is a lot of beach in Madeira, but not the huge white sand beaches of the Caribbean and southern Europe. However Madeira does not disappoint and, as we mentioned, the addicts only have to take the ferry and in two hours and a half they wil will be in Porto Santo with kilometers of beaches to get lost.
You may also be interested: