Return
GOOD WINE ROUTE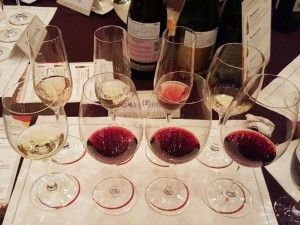 ref:7267
2-25


Type
Route, Visit and Wine and cava
Prices
from 51,0€

Visit a winery with tasting and lunch at Restaurant
The proposal includes:
- Guided tour of the winery Castell del Remei, tasting of three wines.
- Visit the church of Our Lady of Remedy and environment.
- Lunch at the Restaurant Castell del Remei, with traditional Catalan cuisine cooked with local products and wines from the cellar of the property.
Catalan, Spanish and English.
Includes:
Guide and Lunch
Castell del Remei is an agricultural colony, currently retains full activity in its wine cellar, which was the first winery Catalan wines and labels that drew up to aging.
It is a century-old building with ancient and modern facilities for receiving grapes, wine room, aging warehouses, bottling room and tasting room.
Amidst a landscape between vineyards, groves and lakes live with nature, plus the winery's own castle, the sanctuary of the Virgen del Remedio and restaurant.
You may also be interested: