Return
Visit to Tomàs Cusiné Winery and tasting of three wines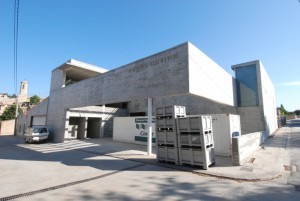 ref:7258
1-25

Location
Lleida Garrigues - El Vilosell
Prices
from 5,0€
Print gift
After ten seasons, therefore, we insist on our passionate exigency attitude to achieve the excellence
INCLUDES:- Guided tour for the winery facilities: drawing room, aging room, bottling, storage room.
- Tasting of three wines
PRICE: 5 €/person
(children under 16 years, free entrance).
- Duration: 1 hour
- Languages: Catalan, Spanish and English
After ten seasons, therefore, we insist on our passionate exigency attitude to achieve the excellence in the development of what we call -by rigor entrails from his conception- aware wines.
With 10 years old, from 2003, in Tomàs Cusiné we have reached the maturity. During this time, the experience in finding the desired wine, the intensity of the work, the persistence in a philosophy, the importance given to the brand, the diversity and consistency in wines, work in the vineyards, the run dedicated marketing and, above all, the effort and the passion of our entire team has given good results, achieving full, not without difficulties- the objectives set in the beginning, consolidating the project as a prestige and trust winery.
Tomàs Cusiné has worked from the beginning with a very openmind to the world, managing to introduce its wines in more than 45 countries. Ratings and reviews issued by the critics are of great consistency over the years, enjoying the wines of high recognition for their differentiation, personality, subtlety and friendliness, showing a character that reflects the landscape and the land where vineyards are cultivated.
You may also be interested: