Return
THIS SUMMER - CASTLES VISIT EVERY DAY !!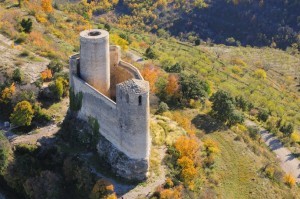 ref:7215
Location
Lleida Pallars Jussà - Castell de Mur
Prices
from 7,5€

Proposal two castles to visit any day of the week during the months of July and August
The activity includes:
* Visit to Montsonís Castle - 12 h.
* Visit the Castle of Mur - 16.30 h. or 18h.
PRICE 7.50 € / person
- Booking essential
- Without a compromise, we can offer them suggestions for lunch
- The holidays there may be variations of schedules
The Montsonís Castle was built in 1024 by order of the Count of Urgell, Ermengol II. Over the centuries, was owned by several lineages coming, parent, always a fills- Carles Montoliu, Baron of Albi, Lord of Montsonís thirtieth and current owner of the Castle.
The majestic building include the magnificent exterior, chaired by the homage tower, the private chapel, the kitchen benches banks, the bakery, the prison, the cellar, the room reserved for pilgrims, the room 'weapons, shields room and other rooms which displays tapestries and memories of other times.
The
Mur Castle
is one and
mponent fortified strategically located on a summit dominating the Tremp basin and the Terradets reservoir from which you can enjoy wonderful views of the landscape and the beauty that surrounds it.
Castle Wall triangular with two beautiful towers, one of them the tribute, along with its courtyard, the sheds that housed the soldiers and horses and other rooms that were, constitute a prototype of the feudal castle, which suggests an overall shape of a boat. The former site also keeps in its interior, besides the Castle, and the Collegiate Church of Santa Maria de Mur, both Romanesque.
You may also be interested: