Return
Want to be a "tocacampanes"? Come and take off the card!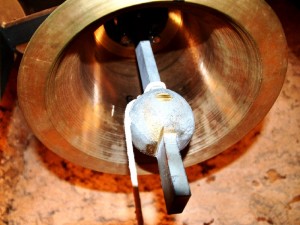 ref:7102
Revive the craft of bell!
Contact
Print gift

The Job of playing the bells with the years has nearly disappeared. But we still have few people who touch them by hand and preserve that Knowledge and Tradition of our country, and those ones strive that these heritage and art doesn't fell in the oblivion.
Become an adventurer and revive that tradition!!... you'll be able to know the ding-dong of the bells, and know the function they had in previous times or in the past, and in the actuality.... And if you're talented enough maybe you're lucky enough and you can return to your house with the license of "toca campanes".
You will also visit the castles of Os de Balaguer and Montsonís. It will end being the perfect day to live and knew more about our history.
This activity has a lenght of one day and includes:
– The visit to the Castle of Os de Balaguer and the Workshop "tocacampanes"
– Do the lunch in a restaurant of the area.
PRIZE: 24,80 Euros per person
We will end with one curiosity related to the job of playing the bells, actually there is a popular phrase that says: « Who now wishes to become someone who touches or play the bells must be a lover of the Eucarestia celebrations or a crazy person » ;-D
If you wish to came by group, consult our disponibility, we'll give you a personal budget.
Telephone: 973 402 045
info@castellsdelleida.com