Return
4x4 driving course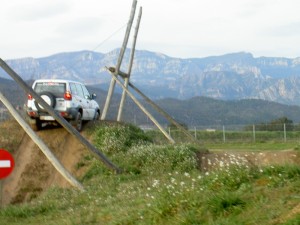 ref:7019
1-4

Type
Route and Course/workshop
Location
Lleida Pallars Jussà - Bassella
Prices
from 263,6€
Print gift
Discover the possibilities of a 4x4 descarregaràs a lot of adrenaline!
The 4 × 4 driving courses are a practical way of knowing the vehicle and its possibilities. Taught by specialized instructors, the courses are tailored to the skills and knowledge of each client.
The course includes:
* Theoretical (to see the vehicle, safety advice, identifying obstacles, types of terrain ...)
* Practical conducted in 150h of ground school.
Season: Tot l'any
Activity duration: 4 hours
We also have:
* Activities whole day (check prices)
* Excursions 4x4 (check prices)
* Course own car (check prices)
You may also be interested: