Return
Visit Reserve Caves Llopart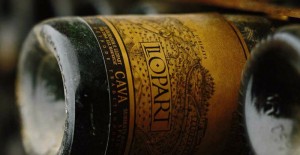 ref:7002
2-25

Location
Barcelona Alt Penedès - Els Casots (Subirats)
Prices
from 21,0€
Print gift
Caves of 1887
Includes:
· Introduction to the history of Heretat Can Llopart.
· Explanation of the growing cycle of the vine before a superb view of the Alt Penedès and Montserrat Mountains.
· Visit to facilities with explanation of the process of developing products Llopart.
· Book champagne tasting 3 (juice for children under 18 years).
Approximate length: 1hr 30min
Capacity: minimum 2 persons, maximum 25 (ask for larger groups)
Languages: Catalan, Spanish, English and French
Hours: Monday to Sunday (always required reservation)
You may also be interested: