Return
REF. 6998 - Vall d'Àger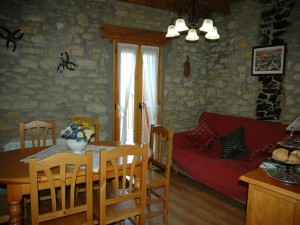 ref:6998
4-4






Type
Apartment and Townhouse
Prices
from 31,3€
Tranquility close to the stars
PRICES (4 PEOPLE)
Weekend: 250 €

ACTIVITIES NEARBY:
- Observation Centre of the Universe (COU) in Àger
- Hike or canoe Gorge Montrebei
- Visit the village and the remains of the monumental St. Peter Ager, the collegiate and castle
- Adventure activities: paragliding, aladelta in Ager Valley ...
- BTT
- Hiking trails in the area
- Mushrooming
- Via Ferrata de la Pertusa
- Climbing Terradets
Equipment:
Heating, Kitchen, Washing machine, Home linen, TV and Terrace
The apartment is over 100 years old and is located in the town of needles, La Noguera. It is an ideal apartment for couples with children or for couples who want to go hiking in the Gorge Montrebei.


The apartment on the second floor of the manor house kitchen, living - dining room, one room with two beds, one room with double bed (possibility of cot) and 1 bathroom with shower and an outdoor terrace.

PL - 000521
You may also be interested: