Return
Castles, food and gold!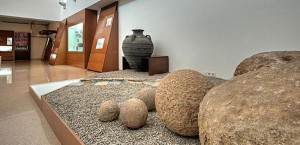 ref:6640
Location
Lleida Noguera - La Noguera
Prices
from 16,0€

Print gift
Proposal for a half day includes a visit to the castle in search of gold shop and tasting "Shop"
The proposal includes:
- Visit the Interpretation Centre Gold Segre
- Workshop search of gold
- Visit the Castle of Montsonís
- Tasting "Shop" Montsonís
The
Interpretation Centre Gold Segre
is a place located in the annexe to the mill on the left beyond the brief history of the exploitation of gold in the river Segre and invites the visitor to experience the real gold prospectors.
The search for gold is done in the laundry room divided into two areas on different levels. The first is for children and precedes a large mural illustrated with stories and legends inspired the research and the value of gold, like King Midas and the treasures of Count Peter of Urgell.
The
Montsonís Castle
is a magnificent fortress built on top of the quiet little village of Montsonís, surrounded by fertile land and wonderful views.
We must emphasize the whole, superb tribute tower, the precious window of the Gothic facade, its large stately dependencies: living ancestors, dining room of Lords, and its ... Kept Secrets: no room door, prison, wineries, hallway...
You may also be interested: