Return
Moiá, native town of Rafael Casanova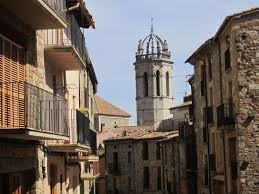 ref:6363
2-3


Location
Barcelona Bages - Moià
Prices
from 89,0€

Print gift
One night getaway to explore history and Moiá Rafael Casanova.
The package includes:
- One night in a double room.
- Visit the Casa Museo Rafael Casanova Moiá, the best place to learn about the life and history of one of the most cherished heroes of the War of Succession.
- Guided tour of the House Museum Prat de la Riba, promoter and 1st president of the Commonwealth and "Wisdom of Catalonia computer" in the words of Eugenio d'Ors.
- Guided tour to the caves Toll palace Quaternary fauna.
- Visit the Archaeological and Paleontological Moiá.
- Lunch in a traditional restaurant.
- Focus Desk and historical and official map.
- Travel Insurance

- Special Gift Tour 1714: Visit to the Monastery of the lake. His Senate, jewel of Catalan cultural heritage is one of the reference works of Romanesque.
PRICE:
from € 89 / person / night
Includes:
Accommodation and Lunch
Also refer to:
* Monastery of Saint Mary of the Lake
You may also be interested: