Return
Multientrada Pack: Enjoy the environment!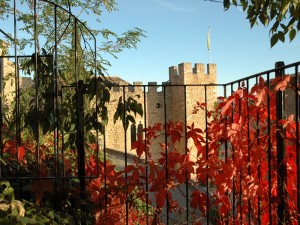 ref:6335
2-2


Prices
from 157,1€
Take the opportunity to visit several unique spaces in a single weekend!
The weekend includes:
- Stay in accommodations for two nights
- Visit to Two Castles Castles Route Lleida: a journey into the past
- Visit the shelters in the church of Santa Maria Agramunt
- Visit the Museum of Chocolate and Nougat Stone Agramunt
- Tasting and wine tasting and local products to "la Botiga" for MontsonÃs
RRP: € 63.85 / person
Includes:
Guide and Accommodation
* Visit a nougat factory and see first hand what the process of making this dessert typical Catalan cuisine.
* The shelters of the church of Santa Maria Agramunt. Beneath the Romanesque church concerning the inhabitants who lived in the villa during the Civil War.
* "la Botiga
"of Montsonís offers the opportunity to taste the products that are in the exhibition spaces.
*
Route of the Castles of Lleida: Visit the Castles Montclar Montsonís, Pallargues Vicfred, Florejacs Arbeca or wall.
You may also be interested: