Return
Tears of St. Lawrence viewed as 5000 years ago!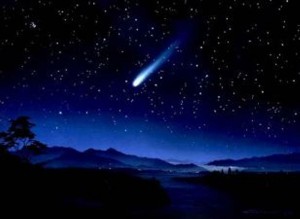 ref:6296
Prices
from 10,0€

We propose a fleeting sighting of stars surrounded by prehistoric!
The astronomical activity includes:
* Visit the transmitter space and Seró sighting of shooting stars
PRICE: € 10 / person
In the event that the weather does not go with us (rain or cloud which cells), as well as to deepen the knowledge of the megalith, extending the session videos related to the topic.
The activity space transmitter Seró be held as follows:
Welcome and explanation of the activity
Video Session on Space and the Universe transmitter Seró
The discovery of the megalith accessing lanterns in the room with the stones through the gallery below. Comments about menhir-statues, the orientation of the prehistoric funerary monuments and the importance of astronomy in everyday life 5,000 years ago.
After the visit to access the top of the building to see the sky with the naked eye: constellations, stars, planets, the moon and perigee meteor shower.
Accompanying worldviews cake and sweet wine
You may also be interested: