Return
Vouchers Adventurer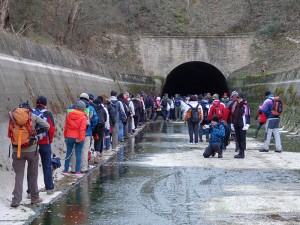 ref:5903
2-150

Location
Lleida Urgell - Montsonís
Prices
from 51,8€

Print gift
New sensations!
The package includes:
- Accommodation in superior room with fireplace
- Breakfast at "The Shop" Montsonís
- Excursion Tunnel Moncler
- Visit the Castle of Montclar
An excursion "different" a shocking experience, largely because it is within a tunnel, which in its time, being one of the most important engineering works in Europe for its length, scope and effort human represented (6,000 employees!). They are 5 km below ground (in some places to You will be 130m. Below), 4,5m. tall and 6m. wide. You will be within about two hours. The tunnel of Montclar also known as La Mina Montclar.
Claustrophobic and fearful refrain!
The crossing is not difficult, but ... must have clear ideas. This output can only be done when water passes through the channel. (We need authorization from the Casa Canal d'Urgell to do it with an experienced guide.)
At the end of the tunnel we head to the town of Montclar. There awaits the Castle of Montclar Heritage Site of National Character. A tour of its dependencies with a complete tour experience and knowledge of this important heritage.
After the guided tour of the castle, a stop for lunch (picnic carried by hikers) and continue on foot to the starting point.
If you have the whole weekend also propose for Saturday, visit the Interpretation Centre "Cultural Space of the Canals d'Urgell" where you travel through the history and evolution of these lands through water and the fight desperate people that lived .... surely visit Indeferent not let anyone will grow and the desire to know both the work of the tunnel of Montclar epic as the castle that presides over the town .... This tour is the ideal introduction to the walking tour on Sunday!


Dates 2016:
-Sunday, January 24, 2016
-Sunday, January 31 2016
-Sunday, February 21, 2016
-Sunday, February 28, 2016
Consult other dates.
Equipment needed: comfortable walking shoes, galoshes, raincoat or anorak and a flashlight. It is also recommended to wear a helmet and spare clothes.
Duration of hike: 4 hours. approx. (2h. Inside the tunnel.). Approx. 15 Km.
You may also be interested: