Return
Great Calçotada unlimited Canals i Munné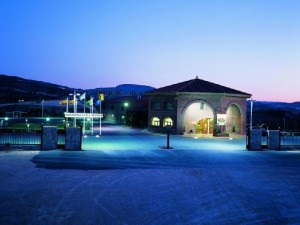 ref:5810
2-100

Location
Barcelona Alt Penedès - Sant Sadurní d'Anoia
Prices
from 36,0€
Calçotada restaurant in the center of San Sadurní
The package includes:
- Great Calçotada the old cava:
. Baskets tile (unlimited) and artichokes.
. Lamb with grilled sausage (black and white), accompanied Roasted beans and
toasted bread Garlic and Olive.
. Typical Catalan cream or sorbet house Cava Canals & Munné
. Cava Brut Reserva 2014 White wine or water and Princes Noir. (1 amp. 4 people)
. Coffee and Xupitos.
We have a Xiqui-park for children from 3 to 12 years.
Policy Cancellations and Changes :
- Cancellations within 24 hours. before the date and time of the booking will be considered a service used, losing the economic value of the package.
- Changes in day within 24 h., Before the date and time of booking are accepted.
* We do not guarantee that they can have the same schedule increases in reserves.
Ability to add,
- Visit New Caves Canals & Munné.
- Tasting Cava Brut Nature Gran RESERVA- Gold Medal.
The price is 10 € per person
You may also be interested: