Return
Excursión a Montserrat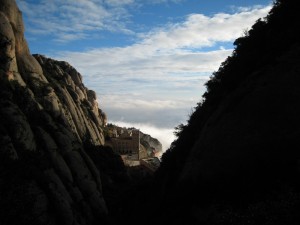 ref:5116
1-18

Location
Barcelona Bages - Montserrat
Prices
from 19,4€

Unusual walks in touch with nature
Montserrat, located halfway Anoia, Bages and Lower Llobregat, became a real gem and a symbol of Catalonia.
We offer a linear crosses the mountain that invites you to discover it very closely, quite beyond crowded around the monastery.
Walked down hidden paths where almost no sunlight enters, we climb some of the major summits with spectacular views, could be seen a herd of goats, will surprise corners, fountains, Baum and "secrets" ...
Do not suppose ... Montserrat can not think that so ... everything is there waiting for us!
Asking for the new dates.
Technical data:
Route: starting with an end to the Monastery Can Maçana this is a curious linear crosses from east to west across the entire mountain and gives us access to two of its main peaks: Jerome (1.236m) and Montgròs ( 1.118m). Hike ideal to have a global view of Montserrat that will motivate them to think about new discoveries.
Distance: 12km
Accumulated ascent: +1000 m
Hours: 6 am to 6.30 pm that includes interpretation, lunch and breaks.
Sure, interpretation, guidance and taxes included in the price.
Price for minimum group of 15 people. Consult smaller groups
You may also be interested: