Return
2 nights of relaxation, nature and gastronomy in Restaurant and Hotel Vall de Bas Puigsacalm.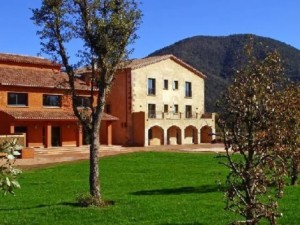 ref:5062
Hotel Vall de Bas is the central building Can Trona farmhouse built in 1757 and renovated in 2006.
Location:
Girona Garrotxa - Garrotxa
Contact
Print gift
Couple enjoys a well-earned rest at the Hotel Vall de Bas, an old house renovated to offer its visitors the charm of a countryside full of amenities and accommodation details. Walk in the mountains donkey ride and be seduced by the charm of forests, parks, and quiet breathing this unique setting at the foot of Puigsacalm, one of the most popular peaks with hikers in the area.
Includes:
- Two nights accommodation in a double room.
- Esmorzar. A dinar only for.
- Welcome gift: champagne and flower petals.
Price: € 249.90
Contact us to confirm your booking!