Return
Tasting Gin &Tonics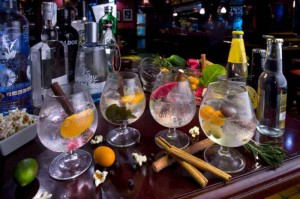 ref:4799
Location
Lleida Noguera - Montsonis
Prices
from 24,2€
Print gift
Microsurgery of Gin &Tonic
The basic purpose of tasting Gin & tonics is to bring you to the fascinating world of gins and tonic.
We will start with an introduction to tasting the history of gin and tonic and explain the evolution of gin and tonics. Everything finally doing a tasting of 3 or 5 gin & tonics tries where attendees enjoy themselves very well and enjoy the workshop.
It further informatio:
-
Minimum number of participants: 15
-
Duration: - 3 tasting gin & tonics: 1.5 Approx.
(It all depends on audience participation)
-
This activity can be done any time of year
-
Place where is tasting "la Botiga" Montsonís. You can also organize one of our cottages with a small charge displacement
You may also be interested: