Return
School activity: dramatized visit to the Castle of Montsonís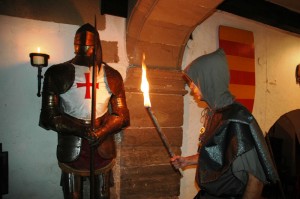 ref:4784
Location
Lleida Noguera - Montsonís
Prices
from 8,0€

Characters, emotion, history ... live it!
The Castle of Montsonís was built in 1024 by order of the Count of Urgell, Ermengol II. It was for centuries held various lineages to arrive, always from parents to fills- Carles Montoliu, Baron of Albi, Lord of thirty MontsonÃs and current owner of the castle.
The castle offers the possibility of living a very special visit, designed exclusively for schoolchildren, adapted to all ages.
Several characters with their stories and making a tour of the premises of the castle, we will enter the medieval fun and entertaining way.
Ask "audience" to visit the lords of the castle; Remember to bring a present; Take chariots and horses and come visit us to explain what happens to your land while you share with us every day at the Castle.
Sightseeing:
2 to 3 hours (this may vary depending on the number of students and the needs of the group hourly)
DATES AVAILABLE:
Course 2018-19
PROFILE:
Recommended for all ages.
OTHER OPTIONS:
- Space services where lunch (sandwich carried by children)
- Guided tour of the monastery and caves Salgar
- Other activities / cultural visits
- Visit theatrical costume characters
You may also be interested: