Return
Historic Route by Segarra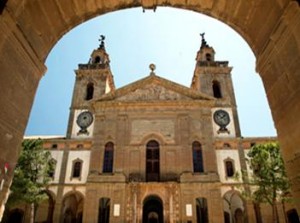 ref:4683
30-60


Location
Lleida Segarra - Cervera
Prices
from 18,0€

Print gift
Knowing Segarra!
This activity combines a visit to the castle of Lleida Castles Route: A journey into the past with lunch at a restaurant in the area of cooking and visiting Cervera.
Route "Castles of Lleida: A Journey to the Past" offers a guided tour takes us to their offices and into the past history of its rocks, which is at the end of our own history.
To further our knowledge of history visit Cervera, a large city with rich cultural heritage, namely take a guided tour of the University of Cervera which Philip V, after his victory over the Catalans won a right of conquest a single university and also to complete your day in the capital of La Segarra visit the parish of Santa Maria is a very palpable show of splendor that Cervera acquired in the thirteenth, fourteenth and fifteenth centuries and later eighteenth century when Cervera was to install only the University of Catalonia.
To complete the day, we lunch at a local restaurant.
Audience that is addressed: Suitable for all ages.
The activity includes:
1. Guided tour of a castle along the route
2. Guided tour of the University and the parish of Santa Maria Cervera
3. Lunch at a local restaurant
Includes:
Guide and Lunch
You may also be interested: