Return
Land to be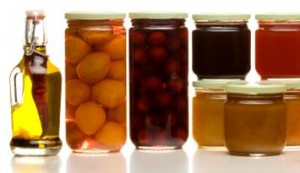 ref:4681
30-50

Prices
from 21,0€

Print gift
Discover the gastronomic tradition of process preserves: syrups, jams, mushrooms ..
This activity allows live closely follow what process before products reach the stores. A was prepared and developed for visitors to enjoy intensely, an experience of discovery.
This tour includes a visit to the workshop where we will also see a video explaining the production and then do a tasting of their products marmalade with toast.
Also included in the tour center for mycological culture , dedicated to the cultivation, handling and marketing of various kinds as the mushrooms, and chop the shitake mushroom , can see the treatment given and the process followed before arriving at the stores. We will have a chance to "pick a basket of mushrooms" to bring it back home and share it with our own, we can also buy all types of mushrooms in producer prices.
To complete the day we offer a meal at a restaruant in the area.
The activity includes:
Visit with a tasting workshop of artisan jams.
Guided tour of the center of mycological cultures.
Lunch at a local restaurant
OPTIONAL:
Guided tour of a castle. (Eg. Espluga Calba)
ACTIVITIES A LA CARTE
We can quote, without obligation, to measure the activity (date, time, ...).
You may also be interested: