Return
Ruta gastronomy and Castles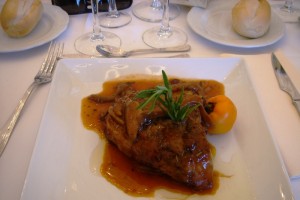 ref:4679
1-50


A route to savor
Location:
Lleida Noguera - Montsonís
Contact
Print gift

This activity combines a visit to the castle of Lleida Castles Route: A journey into the past , with lunch at a local restaurant for home cooking and a visit to a wine cellar and visit the museum of nougat and chocolate the stone.
The Route "Castles of Lleida: A Journey to the Past" offers us the guided tour takes us to their offices and into the past history of its rocks, which is at the end of our own history.
In the wine cellar that will teach us visit your facility and we also offer a small taste of their wines.
The museum will offer a tour in which we discover the history of this tradition as nostrada such as nougat and we also offer a taste of products.
To complete the day, we lunch at a local restaurant.
Audience that is addressed: Suitable for all ages.
The activity includes:
1. Guided tour of a castle along the route
2. Guided tour and wine tasting at a winery in the area
3. Visit the Museum of nougat and chocolate
4. Lunch at a local restaurant
Includes:
Guide and Lunch
ACTIVITIES A LA CARTE
We can quote, without obligation, to measure the activity (date, time, ...).
You may also be interested: