Return
Rural House - Ref. 4303 - Tremp zone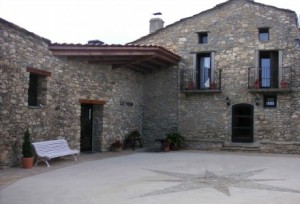 ref:4303
8-8










Location
Lleida Pallars Jussà - Lleida - Montsec
Prices
from 21,4€

A rural
This property is located in a rural setting sixteenth century houses and apartments Rural independent separate village and a private area with restricted access. In its restoration has preserved the traditional architecture of the area and also incorporated the functionality of modern times.
This house has 4 bedrooms, 2 bathrooms, fully equipped cuinta, dining room, heating, TV and DVC. Terrace overlooking the valley.
Also part of the set, available for guests, common areas such as living room with fireplace, games room and the balcony rooms, library room located in the former Pall now fully restored and pool where you can enjoy the magnificent mountains of Montsec and the view of Lake Winery.
Equipment:
Pets allowed, Heating, Kitchen, Garden, Fireplace, Pool, Home linen, TV, Terrace and Wifi
Route Lleida Castle: guided tour of the Castle Wall
Visit Observation Centre of the Universe Ager
Visit the museum botigeus Salàs de Pallars
Museum hydroelectric Capdella
Mont-rebei
Adventure Sports
Paragliding Ager
Hiking the Montsec
BTT
Skiing in Port Aine - 1 hour
HUTL-000273/4/5/6
You may also be interested: