Return
Vouchers: With the five senses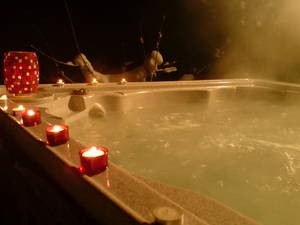 ref:3425
Awake your senses!
Location:
Lleida Noguera - Montsonís
Contact
Print gift

Discover Montsonís with the 5 senses!
Enjoy the magic of a medieval village like Montsonís. Breathe the tranquility that emanates from this charming and little town where disconnecting from everyday life is a pleasure.
Stay tuned! You need the five senses...
Eyes wide open to enjoy the little charming spots that the place offers, your ears wide awake to enjoy the natural soundtrack that surrounds you, the taste and smell point to try
the dishes of the romantic dinner of 'La Botiga' de Montsonís and the skin to experience a relaxing bath in the jacuzzi / whirlpool in the room.
We wait for you!
This gift voucher for two people* includes:
● Romantic dinner at "La Botiga" de Montsonís - drinks not included
● Charming accommodation with jacuzzi / whirlpool for 1 night in a double room
● Welcome gift in the room
● EContinental breakfast at "La Botiga" de Montsonís.
Price per couple: 133 € (VAT included)
OPTIONAL: Guided tour to the Castle of Montsonís
If you want to purchase a gift voucher please contact us and we will do the reservation for you!