Return
Visit to Pallargues Castle - Individuals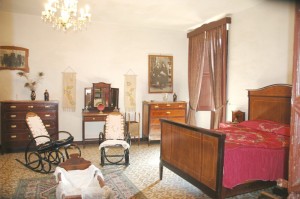 ref:3421
1-50

Location
Lleida Segarra - Les Pallargues
Prices
from 4,8€

Print gift
Splendid medieval construction
Splendid medieval construction raised on the top of a small hill, first totally isolated and later sheltered by the houses that were gradually built on its flanks.
The Pallargues castle has irregular foundations, featuring by three polygons of different dimensions where the rooms are distributed.
Its superb gothic archway 13 metres high, its large rooms with wide windows, its noble room and all the other hospitable rooms - like the old bedroom, the chapel, the wine cellar- are impressive architectural items.
The castle of Pallargues won the "Catalunya nostra" prize conferred by the "Castells Culturals de Catalunya" Foundation for its restoration efforts, cultural use and conservation of the fortress.
GUIDED VISITS:
In the 1315, the owner of the castle was Berenguer de Rajadell and later it belonged to the lords of Concabella, to the Argençola family and the Rocabertí. At the present time the Rovira family owns the castle.
The main façade impresses with its gothic archway 13 metres high and a big cylindrical tower in one corner. Once we are inside, on the ground floor we find the stables, the ancient guard room and the wine cellar. The dominant element in the noble floor is the chapter house, elegant and sober space with a very high roof . From there we get to the ancient bedroom and the San Miguel chapel.
For curious visitors: the patio with a spiral staircase which leads to the subterranean prison. The ice well, the wine cellar and the embedded canals system used to collect the rainwater.
Schedules and Prices - Individuals:
On request
Tel 973 40 20 45
You may also be interested: