Return
Medieval Days: medieval archery workshop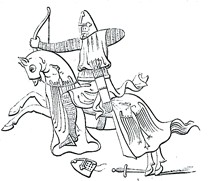 ref:33
25-50

Location
Lleida Noguera - Montsonís
Prices
from 15,9€

Bows and arrows
Children know castles, warriors, soldiers, kings, princesses, dragons ... the stories narrated many stories and legends, but very few know how it really a castle, as they lived, what they had weapons to defend themselves, as when cooked and eaten like laundry, as protected from the cold, with a visit to the castle ... the world will be your imagination and will know firsthand.
Once known theoretical part of the castle, a historical introduction leads to shooting practice, the workshop "Medieval Archery."
What today is considered sport, constituted the main weapon of defense and survival at the time in question. It is time to bring them there were the first bows and arrows, how they evolved, how they were constructed, what materials were used ... continuing with target practice, always counseled the hands of experienced monitors.
This activity is adapted according to the ages of children in each school group.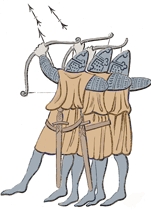 You may also be interested: