Return
REF. 1746 - BARONIA DE RIALB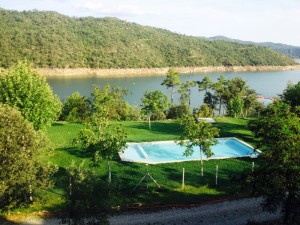 ref:1746
35-35







Type
Detached house, Masia and Rural house
Location
Lleida Noguera - Baronia de Rialb
Prices
from 18,0€

Spacious with room for everyone!
RATES
1 NIGHT TO 35 PEOPLE:
605 €
1 EXTRA NIGHT:
385 €
1 NIGHT OF 36 TO 60 PEOPLE:
880 €
1
NIGHT MORE THAN
60
PEOPLE
:
1.210 €
1 NOCHE HASTA 35 PERSONAS:
660 €
1 EXTRA NIGHT:
440 €
1NIGHT OF 36 TO 60 PEOPLE:
990 €
1 NIGHT MORE THAN 60 PEOPLE:
1.320 €
In all rentals, a deposit of €300 (-35 pers.) /€400 (between 35 and 65 pers.) /€500 (+ from 65 pers.) is required.
Consult prices for other occupations and other seasonal
ACTIVITIES:
• Activities nautical Rialb reservoir (kayaking, canoeing, canoeing ...)
• Park River Segre River Bridges
• Adventure Sports: Canyoning, climbing, rafting ...
• Castles Route: guided visits to castles Montsonís, Florejacs, les Sitges
• Hiking
• Romanesque Route 24 churches throughout the area
• Proximity to Andorra can enjoy the activities offered by this small country
• Bathe in the River Alb
• Via Ferrata Oliana: A via famous for the views over the marsh
• Route Crow Peramola
Equipment:
AACC, Pets allowed, Heating, Garden, Pool, TV and Wifi
Construction isolated great. Arriving there we are transported to the countryside rich in colors, birds, marsh surrounded on one side by mountains and on the other .... well, nature and nature.
Captiva its large recreational area with grass and swimming pool that has all around her; among the trees, there is a fountain.
When we entered the door, include large windows that occupy the main facade, giving its rooms a light. The windows have double curtains, a very opaque making parasol and the other on top, beautiful decorating the rooms. We received a large room with tables and chairs and armchairs of pastel colors. Below are the dealer where there are bathrooms on this floor and the door that leads to the dining room, very large and very sober furnishings.
For up to the first floor stairs are very spacious. On the first floor there are rooms with windows to the outside, all with bunk beds. There is also a lounge with TV and armchairs and sofas. At the bottom of the floor there are two bathrooms, 6 wc and shower trays 6.
There are 6 bedrooms, 4 of 8 seats, 12 seats and 1 1 6 ensuite
There are three places for the disabled.
Optional: Service Bed & Breakfast, Half Board and Full Board
Possibility of rental sheets.
Portable barbecue (upon request)
547
CANCELLATION POLICY
Cancellation of the reservation will result in the following amounts being withheld:
€ 50 for management fees 24 hours after confirmation.
30% of the total reservation when the cancellation is more than 30 days before the date of entry.
100% of the total reservation when the cancellation is made less than 30 days from the date of entry.
The above penalties do not apply when the cancellation occurs due to force majeure, duly proven.
You may also be interested: