Return
Photography of birds from hides ("Hides").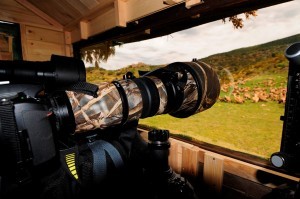 ref:143
10-20






Photography of birds
Location:
Lleida Noguera - Montsonís
Contact

The hides or "hide" in English is the technique used to hide when photographing wildlife. There are many types, which can adapt to different situations we encounter in the field. Learn how to make them and how to use them.
This activity complements the online course the same name. Be held in the village of Montsonís and its environs. Will review various ways to build business models that hides or can acquire, as well as the correct way to mount them and use them to cause minimum disturbance to wildlife and ensure the successful completion of the photos. We will also have a look at what the legislation to photograph wild animals. Reserve a day to use different hides the field once before.
Includes:
Guide, Accommodation, Breakfast, Lunch, Diner and Pique-nique
Target audience: Photographers and naturalists interested in learning this technique of nature photography. Duration: Weekend Includes Included in the price of guidance from professional ornithologists, observatories and hides and material for constructing them, as well as accommodation with full board with Picnic.
You may also be interested: