Return
School activities: I like the world of birds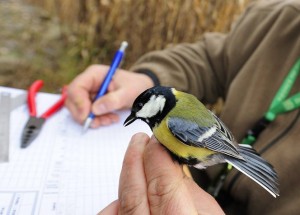 ref:139
Prices
from 12,5€

Delve into the world of ornithology
Course guidance having as axis observation and study of birds for final year secondary BTX. This course aims to give an overview of the world of birds in Catalonia, both professionally as advanced amateur. Give useful resources, databases of organizations, institutions, businesses if any student interested in the field birding. It can therefore be framed in the curriculum of Natural Sciences, and in the guidance center activities.
The field activity begins with a discussion of a professional ornithologist to know the possibilities that we have to face our future careers towards the world of birds. There is a review of major projects related to the conservation of birds actually developed in Catalonia, both from the administration and from the association field. According to the calendar, can be combined with a session of ringing or activity "birds around us" to make an exit to observe and identify birds.
DURATION:
1 dead
DATES AVAILABLE:
course 2017-18
PROFILE:
2nd grade students of secondary school.
- Guides ornithologists professional observatories and observatories.
- Binoculars
- The field sheets and all necessary equipment.
You may also be interested: