Return
REF. 1094 - PYRENEES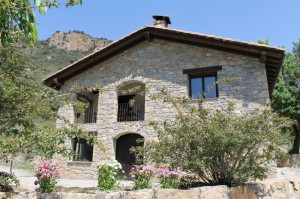 ref:1143
8-10











Type
Detached house and Rural house
Location
Lleida Alt Urgell - Coll de Nargó
Prices
from 11,1€

The valley house
PRICES (8 TO 10 PEOPLE)
Weekend (all year): 573 €
Additional day: 132 €
Additional day bank holiday: 279 €
Easter and New Year (4nights):1.250 €
Christmas (4 nights): 1.134 €
TA Week: 1.722 € (30/07 - 27/08)
TM1 Week: 1.612 € (09/07 - 30/07)
Week TM2: 1.134 € (18/06 - 09/07, 27/08 - 17/09)
TB Week: 1.029 € (Rest of the year)

NEARBY SKI SLOPES:
• Andorra (50 km)
• Sant Joan de l'Erm (55 km)
• Port del Comte (50 km)
• Tuixent-Lavansa (60 km)
ACTIVITÉS:
• Baignade dans le cristal de piscines eaux claires de flux
• Zone romane: Coll de Nargó Gavarra Montanisell, les prairies et les autres petits villages
• Visitez le centre historique de La Seu d'Urgell La cathédrale et musée
• Visites et randonnées
• Parc Naturel et Réserve naturelle de Boumort Caddy
• ski en Andorre: Ce petit pays offre de nombreuses pistes
• Marchés, foires et shopping: La Seu d ' Urgell, Andorre, Oliana ...
• Excursions à vélo (il ya plusieurs sentiers balisés)
• Meilleures tout-terrain
• Musée des dinosaures à Coll de Nargó
• Équitation (25 minutes)
• Parc olympique à La Seu d'Urgell: Rafting, kayak ... (25 minutes)
• École et location de 4x4 (20 minutes)
• Sports Park Segre canoë-kayak, le rafting, la navigation de plaisance ...
Equipment:
Pets allowed, Barbecue, Heating, Kitchen, Fireplace, Pool, Washing machine, Dishwasher, Home linen, TV and Wifi
Wood and stone house located 750 meters above sea level, perfect for enjoying a few days of rest amid the mountains of Valldarques.
The house is on the ground floor three bedrooms with bathrooms. The first floor consists of a large space with kitchen open hob, oven and microwave, dining room, living room with fireplace, a double and bathroom . There is also a terrace arcade, overlooking the pool and forests that are right in front of the house.
The house has a capacity for eight people and two extra beds can be added (especially for children)
It also has a landscaped outdoor area with pool for exclusive use, barbecue and garden furniture.

HUTL - 000222
You may also be interested: