Return
REF. 1080 - La Baronia de Rialb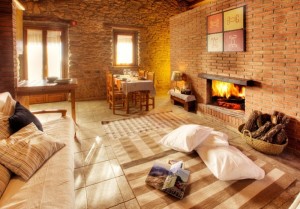 ref:1080
2-4










Location
Lleida - Lleida - La Baronia de Rialb
Prices
from 50,0€

Over the mountains, near the sky
PRICES (2 PEOPLE)
Weekend: 200 €
Additional night and night during the week: 95 €
Additional night in bank holiday: 100 €
Week: 580 €

Possibility of 2 additional beds: 20 € person / night


ACTIVITIES:
• Area to enjoy looking for mushrooms
• Adventure sports: Canyoning, canoeing...
• Castles Route: guided visits to the castles of Montsonís, Montclar, Florejacs Pallargues Vicfred, Mur and Arbeca
• Romanesque Route 24 churches throughout the area
• The proximity to Andorra let enjoy the activities offered by this small country
• Bathe in the River
• Via Ferrata Oliana: a road famous for the views over the marsh
• Crow route in Peramola

Equipment:
Pets allowed, Barbecue, Heating, Kitchen, Garden, Fireplace, Washing machine, Home linen, TV and Wifi
Located in a privileged area in the region of La Noguera, near from Ponts.
Formerly, the primary school in the area, and was used like this until approximately the sixties. As soon as there was the school reagruptacion in Catalonia, the rural areas were without pupils and the house was rehabilitated as rural accommodation.
The house is arranged on one floor. Stairs lead from the outside to the first floor where we find the living room with fireplace, a kitchen and access to two bedrooms (one double and one twin). The bathroom is arranged into two units, one with sink and shower and toilet and the other with washbasin and w.c.

HUTL - 000095
You may also be interested: