Return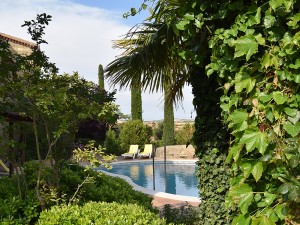 ref:1068
8-9















Type
Masia and Rural house
Location
Lleida Noguera - Lleida - La Noguera
Prices
from 30,0€

Comfort and tranquility
PRICES (8 PEOPLE)
Weekend HS (July and August to 15 september): 600 €
Weekend LS (rest of the year): 480 €
Setmana HS: 1600 €
Setmana LS: 1200 €
Possibility of additional beds: 13 € per person
Pets are accepted (guarantee deposit)
ACTIVITIES:
• Route of the Castles of Lleida: Guided visits to the castles of Montsonís, Montclar Florejacs Vicfred, Arbeca ...
• Practice various adventure sports like canoeing Bridges, mountain bike routes through the Montsec, hang gliding and paragliding in Vilanova Meià...
• Enjoy the gastronomic fairs offered in the area: Nougat Fair in Agramunt, Melon Fair in Artesa de Segre...
• Visit to Agramunt, cultural and artistic places essential to know: Church of Santa Maria, Mercadal square and Guinovart museum
• Visit Almenara tower, a round tower of Muslim origin, 15 meters from where you have a perfect view of the Pla d'Urgell
• Route of medieval villages: Oliola, Donzell d'Urgell and Montsonís
• Trekking to the Mu Gorge
Equipment:
Pets allowed, Barbecue, Heating, Kitchen, Garden, Fireplace, Pool, Washing machine, Dishwasher, Home linen, Games room, TV, Terrace, Wifi and Celebrations Hall
Historic farmhouse formed by the splendid Romanesque church is located in the region of Noguera, a few kilometers from Agramunt. Ideal for stays with family or friends to enjoy the peace of mind that permeates • farm and know this area between Urgell and Noguera.
The property offers a rent part of the house, enabled with all comfort for a pleasant stay among cereal crops devoted to forests and oaks. Besides the tasteful decoration of the rooms and the exceptional views from them, the house has a pool, garden and barbecue area.
The accommodation is arranged over two floors: the first floor is accessed by stone stairs from the outside. There is the kitchen, dining room and living room with fireplace and a covered terrace with furniture to enjoy the exceptional views. In addition, visually connected with the garden area, barbecue and pool. Upstairs are three bedrooms with bathroom each of them and a double room that can be converted into a triple dip in front.
The house has a game room with ping-pong and table football.

PL - 000 784
You may also be interested: