Return
CAL TAVERNER - Montsonís Medieval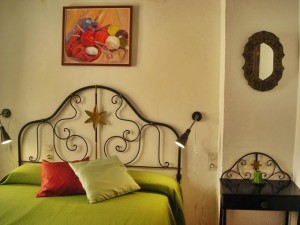 ref:1064
10-11









Type
Townhouse and Rural house
Location
Lleida Noguera - Lleida - Montsonis
Prices
from 20,0€

In the main street, with group
PRICES (10 PEOPLE)
Weekend: 405 €
One night: 225 €
Week: 1035 €
Possibility of an extra bed: 13 € per person and night


ACTIVITIES:
• It's essential to visit the Castle of Montsonís
• Castles Route Lleida: complete the route visiting the castles of Montclar, Pallargues, Florejacs, Vicfred, Arbeca, Mur and Vicfred
• Ornithological outings
• Space wildlife very close (amphibians, birds...)
• Scenic routes in the area: Vilanova Meià, Alòs de Balaguer...
• Walks around Montsonís and visit the Monastery of Salgar and its caves
• Enjoy the markets and fairs of the area: Melon Fair and The Pig Slaughter in Artesa de Segre, Nougat Fair in Agramunt, Partridge Fair in Vilanova de Meià...
• Medieval Route in Balaguer
• Visit the Iberian remains in Antona
• Trekking to the Mu Gorge
Equipment:
Pets allowed, Heating, Kitchen, Fireplace, Home linen, TV, Terrace, Wifi and VISA-Mastercard
Large and comfortable stone house restored in the main street of Montsonís, quiet medieval village dominated by its castle -it can be visit, and splendid views of the Segre Valley and Montsec mountains. For those that also enjoy a warm and quiet with friends or family wish to rural and know the area, the house offers a portfolio containing a multitude of activities to perform.
The house is three floors: the entrance leads into the hall, where access to the living room and dining room with balcony overlooking the valley, kitchen, fireplace and wide a bedroom with a double bed and a bathroom. Upstairs are distributed four bedrooms, two of them with two single beds (one of these rooms can become triple and the other has a terrace with stunning views of the valley) and two beds marriage. The windows overlooking the main street and the valley. On this floor there are two bathrooms.
HUTL 000171
You may also be interested: